Best Treadmill Under 25000 for Home Use in India I Top 7
(Last Updated On: August 24, 2022)
If you're looking for the best treadmill under 25000 for home use, this list of the top treadmills available is a great place to start. You can buy any of these online from Amazon India.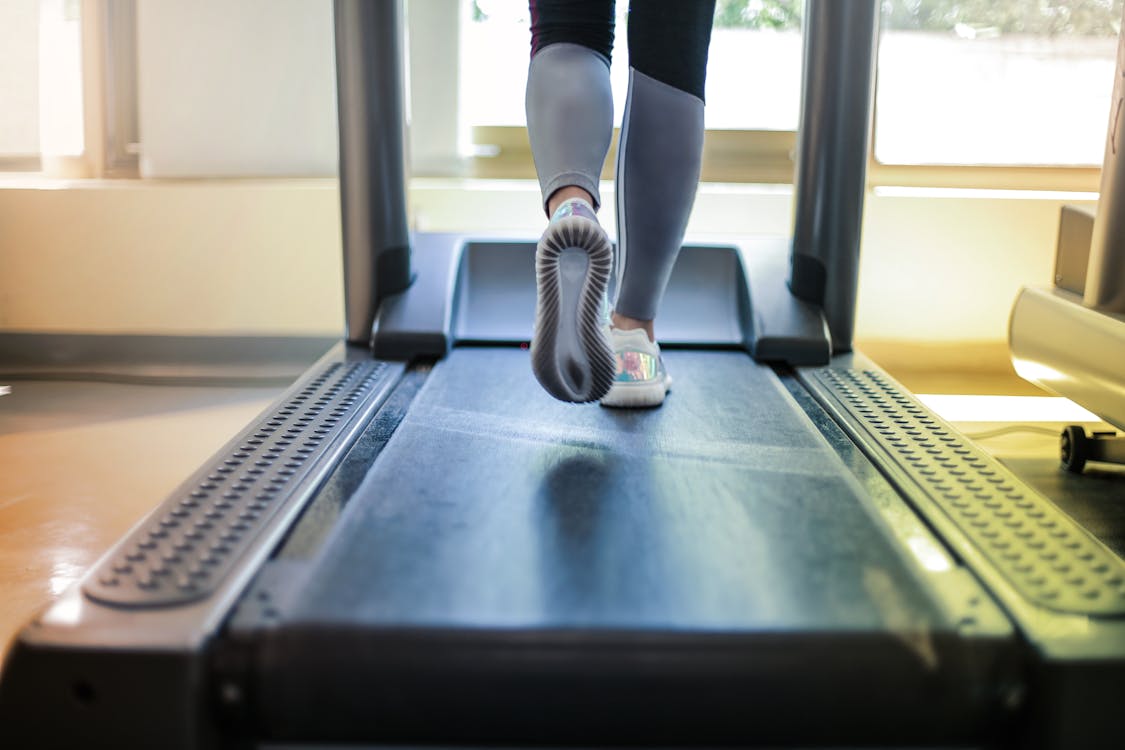 7 Best treadmill for home use in India under 25000 (Heavy Duty)
For many people, a treadmill is a go-to machine for aerobic exercise. With its easy-to-use interface and variety of built-in programs, the treadmill can provide a great workout for people of all fitness levels. Here are some of the top reasons why treadmills are so important as an aerobic exercise:
Treadmills offer a low-impact workout.
For people with joint issues or other injuries, treadmills offer a great alternative to high-impact activities like running or jumping.
The smooth, consistent surface of the treadmill belt allows users to get a good cardio workout without putting too much stress on their joints.
Treadmills are versatile.
Whether you're looking to walk, jog, or run, a treadmill can accommodate your needs.
UP TO 56% DISCOUNT TODAY
Today you may get Deal of the Day on Heavy Duty Treadmills
7 Best treadmill for home use in India under 25000-Product Table
1
Our Pick
Durafit Strong
Max User Weight 120 Kg
4 kW DC Motor
Manual Incline
14 Km/Hr Max Speed
2
Pro-Workout
PowerMax Fitness TDM-9x
Light, Foldable, Electric Treadmill
3
3 HP King
PowerMax Fitness TD-N1
Steel Treadmill
Automatic Programs
5
Connected Live Interactive Sessions
Fitkit FT100 Series
3.25HP Peak
Max Weight: 110 Kg
Live Interactive Sessions by Onefitplus

6
Automatic Programs
PowerMax Fitness TDM-101
Lifetime Frame Warranty
3-Year Motor Warranty
7
Cute Liittle Fitness companion
Cockatoo CTM-03
USB Input
Foldable & Moveable
8 Big Shock Reducing Spring

Durafit Strong treadmill for home use under 25000
I choose my product by evaluating after-sales support.
Whenever I research on amazon and Google and use customer reviews, I realize that post-sales support is well received by my own DURAFIT products marketed by Tzar Industries.
When you get your product, a message comes from the customer support department and you also get a phone call from them to check that you received it in good condition.
Good Product with Awesome Support
4 HP Peak DC Motorized Treadmill | Manual Incline | Home Cardio | Max Speed 14 Km/Hr | Max User Weight 120 Kg | Free Installation Assistance | LCD Display
Easy to install
Easy to use
Low in Budget
High Specifications
Mile per hour cannot be changed to kph
PowerMax Fitness TDM-9x Series Treadmill the best cardio machine under 25K
This fun product is easy to put together.
Numerous fitness functions mean better burning calories.
Note the fast shipping and great packing! Thank you Powermax and Amazon.
Excellent machine. Good price. Nicely packed
Light, Foldable, Electric Treadmill I LCD Display | BMI I Workout by Walk, Run & Jog at Home
Easy to assemble
easy to work out
good compatibility
one or two assembling screws
PowerMax Fitness TD-N1 Treadmill under 25000
I've been using this product for 18 months consistently.
I bought this due to lockdowns and use it for kicking things around the house when my work was due to the cowardice of being at home all the time.
It truly is a great product. It came fully assembled, and there was nothing to configure.
The only thing I had to do was follow instructions on YouTube videos to install it.
I have been using this machine consistently, and it's a quite swift speed range that is sufficient for me.
12 kph is like high-speed running that I don't need.
It's used for walking fast between 30 and 60 minutes at five to six kph.
For me, it's more than sufficient.
This machine hasn't given me any headaches or any issues to date in ten months since I purchased it on Amazon.
I am very pleased with this machine.
The safety features are nice, and the magnetic key can be taken out for security purposes.
The key has also saved me once from minor physical harm caused because of my incautious behavior. The key detached itself and the treadmill was stopped, and I did not get hurt.
The calorie-meter and heart-rate monitor are accurate and convenient.
The treadmill can connect to the app via Bluetooth.
Compact best treadmill under 25000
Pre-installed Motorized Steel Treadmill, Home Use & Automatic Programs
Easy to assemble
An advanced machine at a cheap price
Very Reliable
Cockatoo WP100 (4.5 HP Peak) Ultra Slim DC Motorised Treadmill for Home
This product is a good buy.
It's well made and sturdy.
Comes with fully functional specifications for home use.
The display is clear, and it takes simple commands.
You can run for 30 minutes or walk happily with minimal pain.
In addition, you could stream music through Bluetooth.
Minimal treadmill under 25000
100% Installed Treadmill
4.5 HP Peak DC motor
Max user weight: 120 kgs
Connect with your phone and listen to songs
The frame seems a bit weak
Fitkit FT100 Series DC-Motorized Treadmill with Free At Home Installation and Connected Live Interactive Sessions
The FitKit FT100 is at the top of its Price Category.
This treadmill can't be beaten when it comes to its price tag.
It's optimal for those who are starting out with running or walking and needs many features.
It has some great attributes that you rarely find with entry-level treadmills that will keep you interested and entertained.
Fantastic treadmill under 25000
Value for Money
very easy to use
runs smoothly
Fitplus live treadmill training sessions
PowerMax Fitness TDM-101 Motorized Treadmill
I recently purchased this item for a sale price.
It was delivered in three days.
A technician from powerMAX came to my home and installed the product.
He was thorough with all features, do's, and don'ts.
I joyfully use it every morning.
Thus far, no problems have arisen. It's worth every rupee that I paid.
Best treadmill under 25000 for family
delivers value
consumes less space at home
runs smoothly
awesome quality
Cockatoo CTM-03 with Free Installation Assistance and Fat Measure and Other Features Treadmill
1. Excellent wooden packing
2. Good Interface, easy to use, and digital display
3. DIY installation and you will get customer support from the technicians.
CC executives are very helpful in answering any questions.
4. Audio quality is fine, and you may connect your USB, SD card, or phone. An Auxiliary cable is provided.
Awesome Treadmill for family
delivers value
Excellent wooden packing
Good Interface
Can use this even on 5 Amps switchboard
Cardio/ Muscle options not available
Best Treadmill under 25000 – Final Words
In conclusion, if you're looking for the best treadmill for home use in India under 25,000, the Durafit Strong Treadmill is a great option.
It's durable, has a powerful motor, and comes with a variety of features that make it perfect for your workout needs. So don't wait any longer, get yourself a Durafit Strong Treadmill today!